The pivotal role of community engagement is clear in all work packages of UK-SCAPE and is summarised in the three pillars of co-design, co-delivery and co-development. These pillars encompass UKCEH's desire to understand the needs of those using the data, data products and knowledge delivered by UK-SCAPE while enhancing collaboration in the community. The target community for UK-SCAPE is actors across the full continuum of policy-science-practice-society.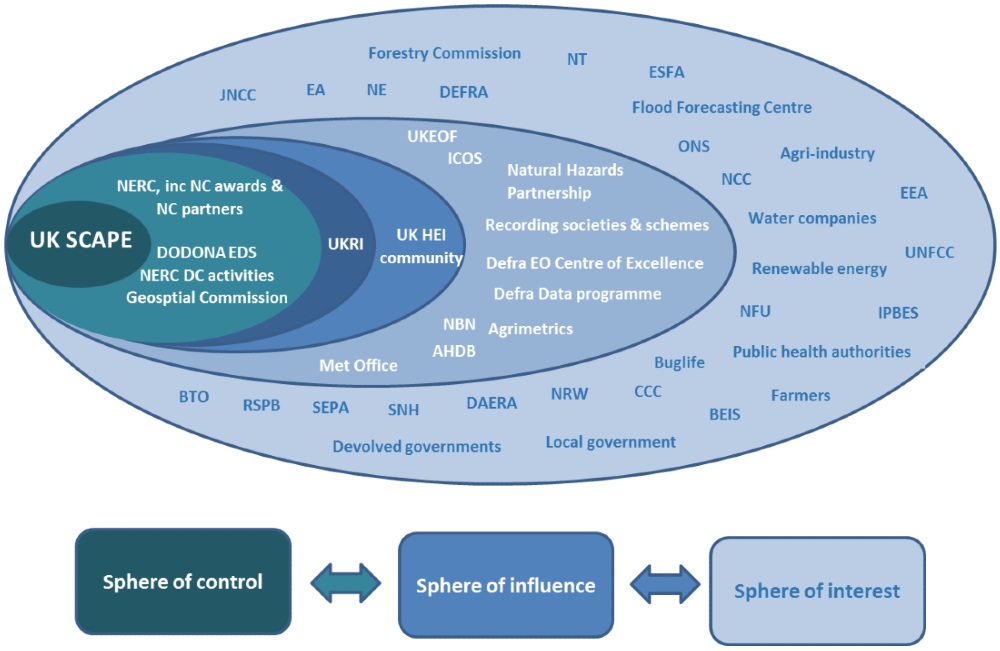 Co-Design
Ensuring UK-SCAPE outcomes are fit for purpose to support the science base for:
The research community
Research funders
Policy makers
Governments
International initiatives.
Co-Delivery
Working with partners to deliver more than we could alone:
Co-Development
Maximising opportunities to build on UK-SCAPE science: