Community engagement is an important activity in all the UK-SCAPE work packages. We seek to understand the needs of those using UK-SCAPE data, data products and knowledge, while enhancing collaboration in the community. Our target community is broad, spanning people working in many areas, including: environmental policy development and implementation, research, monitoring  and compliance, data management and education. The figure shows some of the key organisations and sectors with whom we seek to engage.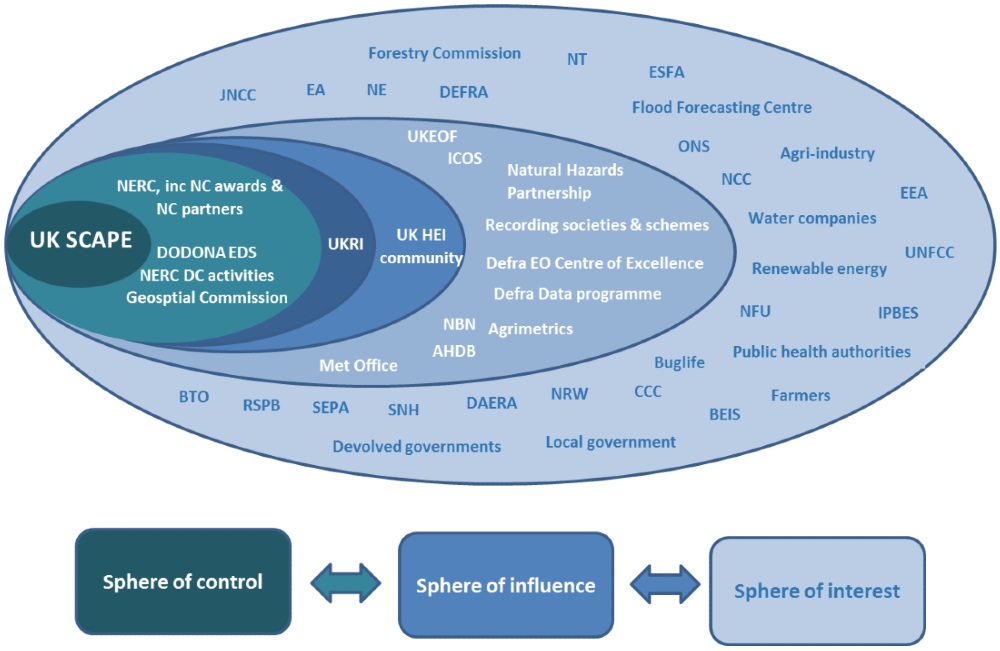 Our approach to engaging with people involves three pillars: co-design, co-delivery and co-development.
Co-Design: Ensuring UK-SCAPE outcomes are fit for purpose to support the science base for:
The research community
Research funders
Policy makers
Governments
International initiatives.
Co-Delivery: Working with partners to deliver more than we could alone:
Co-Development: Maximising opportunities to build on UK-SCAPE science: